ANNOUNCEMENT NUMERO UNO
Fiction Vixen & Smexy Books are doing a Karen Marie Moning Fever Series Read-along. Today they're discussing Darkfever. So head on over and take part in the lively discussion.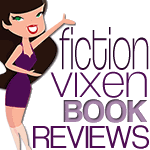 Announcement Numero Dos
(courtesy of
The Discriminating Fangirl
)
If you've been eyeing Zoe Archer's Blades of the Rose series and have a Kindle or Kindle app, Amazon is now offering all four (yes, I said four) books for the bargain price of $9.99.