Title:
Beyond Shame
Author:
Kit Rocha
Genre:
Erotica (18+)
Publication Date:
September 16, 2012
Series Info:
Book 1 in the Beyond series
Cover Artist:
Bree Bridges
Who/What/Why/Where/How:
This one's a Kindle freebie I downloaded a while back. As of February 2, 2015, this book was still available for free.
Where to Buy:
Amazon
A dangerous world of sex, lust and violence…

All Noelle Cunningham has ever wanted is a life beyond–beyond the walls of Eden, where only the righteous are allowed to remain, and beyond her stiflingly restrictive existence as a councilman's daughter. But only ruins lie outside the City, remnants of a society destroyed by solar storms decades earlier.

The sectors surrounding Eden house the corrupt, the criminal–men like Jasper McCray, bootlegger and cage fighter. Jas clawed his way up from nothing to stand at the right hand of Sector Four's ruthless leader, and he'll defend the O'Kane gang with his life. But no fight ever prepared him for the exiled City girl who falls at his feet.



Her innocence is undeniable, but so is their intense sexual attraction, and soon they're crossing every boundary Noelle barely knew she had. But if she wants to belong to Jas, first she'll have to open herself to a world where passion is power, and freedom is found in submission..
Review:
So basically this: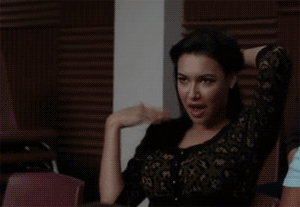 But that ends up not being enough so it turns into this:
Which then culminates into this:
I still can't form full, coherent sentences when talking about this story and I read it back in January. Lucky for me I decided to make this a quickie review so I'll sign off by saying that this is a super sexy, gritty, intense read that will push your boundaries if you don't read a lot of erotica. If you're okay with all that though then prepare for a really fun ride. *wink*
Favorite Scenes/Lines:
Because I like fight scenes:
Dom rose to the bait, charging toward him with a bellow. His hook came slow, so slow the man wasn't just telegraphing his moves, he was sitting down to write them fucking love letters. Jas took the hit, using the distraction to drive a fist into Dom's midsection.

When he doubled over, wheezing, Jas grabbed Dom's hair and kneed him in the face. Bone cracked, and he hit the ground again, blood gushing from his broken nose.
Because I like other scenes too *smirk*:
"I want it all." She freed one hand and reached for him, her fingertips digging into his hip as if she planned to pull him into her by force. "Does that make me shameless?"

"That makes you hungry." One more hard thrust buried his cock all the way inside her. "It makes you mine."
Series Info:
Beyond Shame
Beyond Control
Beyond Pain
Beyond Temptation
Beyond Jealousy
Beyond Solitude
Beyond Addiction
Beyond Possession
Beyond Innocence
Beyond Ruin (Late 2015)
Stalk the Author:
Website
|
Twitter
|
Goodreads
|
Facebook
|
Tumblr
Also Reviewed By:
On a Book Bender
(4/5)
Smexy Books
(A-)
Dear Author
(B-)