Title:
Loving Dallas
Author:
Caisey Quinn
Genre:
New Adult, Contemporary Romance
Publication Date:
June 16, 2015
Series Info:
Book 2 in the
Neon Dreams series
Cover Artist:
N/A
Who/What/Why/Where/How:
Because I freaking loved Leaving Amarillo
. Thank you to William Morrow Paperbacks for providing me with an e-galley copy via
Edelweiss
.
Where to Buy:
Amazon
In the second novel in bestselling author Caisey Quinn's Neon Dreams series, a country rock band and its members embark on the rocky road to fame and find love along the way.

Dallas Lark is so close to achieving his dream of making it big in country music that he can taste it. Arriving in Nashville after signing with sexy, successful manager Mandy Lantram, his life goes from tragedy and turmoil to one lucky break after another—except it isn't really luck because Dallas has sacrificed everything for his career, leaving behind his band, sister, best friend, and high school sweetheart, Robyn, in the pursuit of fame.

Robyn Breeland is a successful marketing coordinator and promotions specialist for a thriving liquor distributor out of Texas. She loves every aspect of her job: coming up with new ideas, traveling, hosting promotional parties and exclusive events—until it brings her face-to-face with the man who broke her heart, prompting her to erect a steel cage around it.

When their paths collide and they're forced to work together, Dallas and Robyn realize that the old spark they thought they'd extinguished might still be a burning flame.
Review: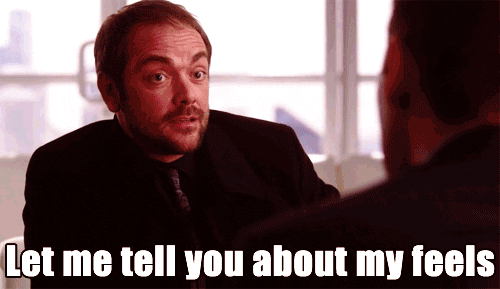 Seriously guys. I'm experiencing A LOT of feels at the moment and I don't even know where the hell to start. *takes deep breath* Okay here goes nothing...
So if you read my review of
Leaving Amarillo
, it'll come as no surprise that Dallas wasn't really my favorite. That said, I caught enough of a glimpse of Robyn that had me to believing that Dallas Walker Lark might very well have his hands full. And damn if I wasn't right.
Loving Dallas is essentially a story about getting what you want and realizing it may not necessarily be what you need. Both Dallas and Robyn deal with having their dreams come true only to take a step back and realize that maybe it's not all it was cracked up to be. Watching them both go through their paces is a nerve-racking and emotional whirlwind. But it's definitely the good kind. For the most part. And those two things that are thrown in near the end? They had my heart exploding. EX-PLOD-ING!
Casey Quinn writes really awesome female characters. She writes really awesome males too but, it's the ladies that have been my favorite. Like Dixie, Robyn is independent, smart, beautiful and does not take shit from ANYONE. Remember how I said that Dallas was not my favorite? I take it back. Casey totally redeemed him in this book. He's not perfect but, no one is in real life which makes his portrayal THAT much better. Dallas and Robyn together? Hell, they could give any 4th of July fireworks display a run for their money.
This goes out to you, Caisey Quinn: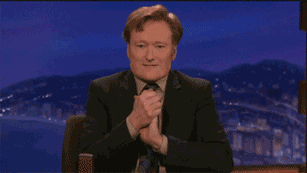 You can't see me but, I'm literally waiting for
Missing Dixie
like this:
Favorite Scenes/Lines:
Robyn being Robyn:
It is days like this that make me thankful people assume I am a bitch. Something about my red hair, I guess. Usually I'm pretty chill, actually. But incompetence irritates the ever-loving shit out of me. And I've been dealing with it all morning. There isn't enough coffee in the world to make this day run smoothly.
My brows lift because I'm confused. This man I've kept buried in the back of my past has risen and is standing in front of me asking me to dinner.

I check my internal decision-making faculties.

Head: Sure. Dinner sounds great. Making peace will be good for you. Yay, closure!

Heart: Run. I said run. Why aren't you running? For fuck's sake, run already!
His lips press together and then his tongue snakes out and licks them. Ever felt your ovaries quiver? No? It's an alarming feeling.
Dallas being Dallas:
Robyn is more than an old friend, more than an old flame.

She's the one who blows me away and brings me back down only to turn me inside out and send me into a free fall all over again.

She's my muse.
I should just say it. I should just come right out and tell her the truth. I don't want to go to all of these new places where I'm going to be a fish out of water without her. The memory of the night in New Orleans is burned into my memory - and not just because of the sex - though, good Lord, I think records were broken and laws of gravity were defied. But the city came alive for me because of her. I want her with me. Always.
Series Info:
Leaving Amarillo
Loving Dallas
Missing Dixie (October 27, 2015)
Stalk the Author:
Website
|
Twitter
|
Goodreads
|
Facebook
|
Pinterest
|
Instagram
Also Reviewed By:
RT Book Reviews
(3/5)
Obsession with Books
(3.5/5)
Hopeless Book Lovers
(4/5)
The Blushing Reader
(4/5)
Book Reviews by Kat
(5/5)